We have an ITBA application server on Linux system that we would like to be accessed from an external reverse proxy. Documentation doesn't provide details of the required configuration for this scenario.
Is there anyone with this experience who can advice?
Thanks.
Regards,
Daniele Dal Verme
Enhance your #HPDiscover experience by joining #Vivit one day before #HPDiscover begins for the highly ranked #Vivit Deep Dive program – choose from one of the 10 sessions Register for these sessions through your new or existing #HPDiscover conference registration. http://bit.ly/I7Fbyo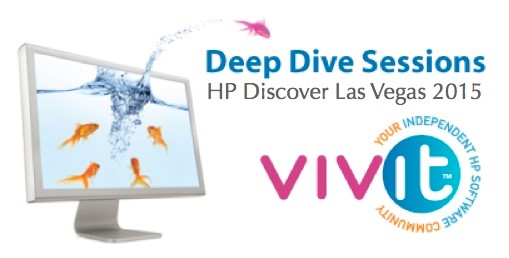 Attending #HPDiscover in LV? Arrive early - join in on the #Vivit Deep Dive Sessions on June 1 - Register for these sessions through your new or existing #HPDiscover conference registration. http://bit.ly/I7Fbyo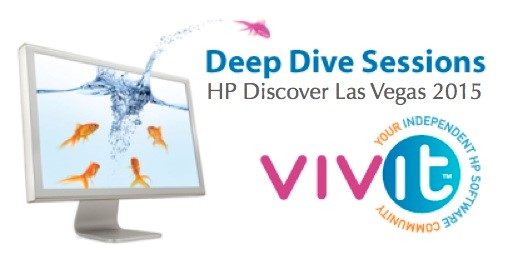 While Windows does not recommend to disable UAC some installations are not possible without deactivating it
However the option is not GUI available as it was in 2008 howver it's still available via registry by changing the DWORD "EnableLUA" from 1 to 0 in "HKEY_LOCAL_MACHINE\SOFTWARE\Microsoft\Windows\CurrentVersion\policies\system". You will get a notification that a reboot is required. After the reboot, UAC is disabled.
Please see the following technet article for further details http://social.technet.microsoft.com/wiki/contents/articles/13953.windows-server-2012-deactivating-uac.aspx
Hi,
We have migrated from HP XS 9.40 to 9.50. We have taken a bakup of CAP in 9.40 before the migration.
Can anyone please help us as to how to upload this CAP to 9.50, as we are facing some issue in this process?
Kindly let me know if you need more information.
Thanks and Regards,
Sneha
Hi,
While trying to develop a new entity in IDE Use case using the eclipse IDE, I'm unable to find the cp-core folderto import a project. Here the development scope includes the full content development track – from source to target. I require this to create the Stream Target Designer and then move to the Engineer context.
Can someone please help me as to where I can find teh cp-core folder?
Please find the attachment for reference.
Kindly let me know if you require more information.
Thanks,
Sneha
Hello,
I need XS 9.4 or 9.5 software patches.
I found following links, but i can't find set up exe. How can i find all XS docs including knowledge and setup docs?
https://softwaresupport.hp.com/group/softwaresupport/search-result/-/facetsearch/document/KM01015007/5422dc79001722a580edbe20/XS_9.50_Support_Matrix.pdf
http://support.openview.hp.com/selfsolve/documents
thanks,
Nilay.
When trying to run the ETL Management job after integration of ALM verion 12 with Executive Scorecard version 9.50, I'm facing an error.
In the level1 of ETL job, ENTERPRISE_CONF and EXTERNAL_FILE jobs are failing repeatedly. Also the
Level 4 job ALM_EXT_INSTANCE_1 is in waiting state and doesnot start.
How do I proceed further>?
Let me know if you need more details.
Hi,
I'm installing It Executive Scorecard on a windows machine.
in the post installation Wizard during the configuration of SAP BOE for HP XS, under the SAP BOE for HP XS - Audit Database Configuration Status it shows me
Audit database configuration was completed successfully.
Please wait for next step to complete before installing other Executive scorecard component.
Operation completed successfully .
The next step may take more then an hour to complete.
and when I click next buttom in the wizard it doesnt allw me to click and doesnt go further.
when i check log I got an error as follows.
2014-08-27 15:31:50,427 [pool-2-thread-2] (NavigationRules.java:61) INFO - navigationValue = failure
2014-08-27 15:31:50,427 [pool-2-thread-2] (Step.java:119) INFO - *** Step boe-set_and_run was executed. Execution result : failure. Next step is: null
What could be the issue kindly suggest.
BR.
I have defined XS datasource to different ALM projects.
When I try to build the KPI query from the ALM_Defect business context, I do not see an option to select specific ALM project. It gets the data from all of the projects. I do not seem to see a variable which can be used to filter out the results.
Hoping if someone has suggestions or tried connecting XS with ALM projects.
-Thanks
HI...
We are integrating HP XS 9.50 with HP Anywhere 10.10 but we are finding it only was build for Cloud Analytics including Dashboards which it could not be modified. Is there a chance to modify it ?, in order to include other KPIs where their datasources are different to Cloud Analytics, for example HP PPM, HP ALM, HP SM, HP BSM, etc.
Thanks for Reply.
Best Regards.
Jorge
HP IT Executive Scorecard version 9.50 was announced in the Discover conference and includes some significant updates and improvements. Here's a quick summary - talk to HP to find out more:
New mobile shows same dashboard content as web browsers (see attached file)
Multi-chart and breakdown extensions allow users to do more with the data without building new dashboards
Forecast capability shows where a KPI is headed
Easy to embed Scorecard in other apps like HP CSA or MS SharePoint
Excel imports gets even easier with added scheduling
Numerous other scale, content and platform enhancements
Hi...
Somebody know how we could connect HP XS with heterogeneous datasources such as:
- Oracle, MS SQL Server, Postgres SQL: tables, views, etc.
- Web services using SOAP integrations.
Either we could find a manual or tutorial where i could learn it.
Thanks a lot.
Jorge
Hi,
Im installing HP XS 9.40 and now on the Post-Install stage.
It says in the window that it might take a momment or few minutes.
But it's been morethan 2 hours now and the next button is still disabled.
I would like to know how long does this process/stage usually takes.
Are there anything that i should check? a log file maybe?
I hope you can help me..
sdeff
Hi,
I am beginner to the executive scorecard 9.40 product.
I am facing issue in post-install configuration under dataware house section , the issues noticed was "DW Timezone updater failed". Attached the datawarehouse logs in the attachement section for your perusal.
Can someone help me to resolve the issue, your early response is much grateful.
Error log:
Application failed.
Error description: Could not execute requested task: initDB
Probable cause: Task execution failed: The following error occurred while executing this line:
C:\HPXS\agora\DataWarehouse\etc\xml\dw_config_base.xml:32: The following error occurred while executing this line:
C:\HPXS\agora\DataWarehouse\etc\xml\dw_config_base.xml:41: DW Timezone updater failed. See log file: C:\HPXS\agora\DataWarehouse\log\dw_tz_update_dst.log for details.
Application terminated with error(s)
dw_foundation_setup.bat: failed. See dw_foundation_setup.log for details
Hi,
Can anyone provide the steps for migrating projects/reports from one XS server to another.
For instance we have two XS server, and we want to move all the projects to the second server.
Also, this can be our means of backing up the projects we have.
I hope someone can help.
Join HP and Vivit on May 22. Full details are at http://h30499.www3.hp.com/t5/Vivit-Events/May-22-Web-Event-Control-Your-IT-Costs-with-Asset-Management/td-p/6051215
HP is proud to sponsor the ITFMA conference being held next week at the Battle House Reneaissance Hotel in Mobile, Alabama. This conference attracts hundreds of Finance professionals that focus on the needs of IT.
HP will have a demo booth, a 3-hour workshop session and three breakout sessions to share our latest thoughts and experiences on improving the financial management of IT with the help of HP's IT Executive Scorecard. Our theme for the event will be the value that tools can bring to the table as well as the ability of those tools to help IT convey their value to the rest of the organization.
To find out more visit http://www.itfma.com
IT organizations are currently going through massive changes thanks to clouds, mobility, big data, and more.
While researching these alternatives the question that comes up is how to pay for these new agendas in a tough economic environment that constantly requests IT to do more: deliver flexibility, support agile development, and improve time-to-market with lower budgets. The answer is that IT organizations need to be brokers of services and gain efficiency by retiring parts of the existing portfolio, and by better managing what is left.
The first step in this journey is to obtain the needed transparency and to understand where the money goes in relatable business terms. Today more than ever, IT organizations need to be able to answer what is the services/applications total cost of ownership and their components cost – infrastructure, network, support and more. Currently, creating that level of transparency is tedious manual work that is based on Excel files and can take weeks to generate. To create such reports, the IT managers or an IT Ops financial analyst must:
Collect the financial data into one Excel file – In most cases financial data is spread across different systems and mostly in various Excel files. The analyst must correlate all the information into one Excel file.
Allocate the cost data to different services – Every cost item should be allocated to the right service. During processing, the analyst must find the right way to allocate the cost of shared resources to the right services. (How do you allocate cost of a database that serves more than one service? How do you allocate the support cost to the various services?)
Define the relevant data breakdowns – Capex versus Opex, Discretionary versus non-discretionary, and more.
Perform the relevant analysis and aggregate the results into one Excel file.
Create Excel reports to present the results to the relevant stakeholders.
Adjust every month to ensure analysis remains accurate
Now, imagine you are this analyst… Wouldn't you prefer to have an automatic solution that would prevent all that hard manual work, and enable you to present answers in near real time to all relevant stakeholders? You can do all that and more when you use the ITFM capabilities of HP's IT Executive Scorecard!
IT Executive Scorecard (XS) Financial Management enables you to:
Schedule the automatic collection of financial data from various sources into the XS data warehouse.
Create allocation rules that enable the automatic allocation of different cost items to the different dimensions: Cost of service, Capex versus Opex, Discretionary versus non-Discretionary, and more. You can also define rules to allocate the cost of shared resources.
Run "what if" scenarios to make sure you created the right allocation rules.
Present that information to relevant stakeholders when requested.
Spreadsheets can be unreliable and lack governance and you have to do all the manual work of converting information from cost centers into business-friendly terms like Services and Applications. By using IT Executive Scorecard Financial Management, you can dramatically reduce the manual effort and gain time and the needed level of transparency to actually manage your IT like a business and convey IT's value to the business.
I discussed and presented this solution numerous times in the past few months with various clients and every time I present it, I get the feeling this solution is an answer to their most burning problem. The quote I liked the most is – "you probably have customers chasing you to get this solution".
For more details about XS ITFM, please reach out to IT Executive Scorecard
The latest release of Executive Scorecard - 9.31, released last December, includes among other capabilities, two very important features that will greatly help partners and customers create their own specialized content.
The first feature is an easy-to-use, graphical wizard for the creation and deployment of
Content-Acceleration-Packs (CAPs). This wizard enables you to easily bundle existing KPIs, metrics, objectives, and pages into a single zip file, that can later be re-used in additional XS deployments for instant value.
The second feature - the "one-click-ETL" - is an important improvement in the Data Warehouse-IDE area.
The "one-click-ETL" feature can be used any database source. This feature enables the system integrator to immediately build a simple yet robust integration track from the database by visually mapping it, choosing what needs to be extracted (field, table or view) and generating automatically the rest of the ETL track.
In the near future additional similar enhancements will be added to make life even easier... Stay tuned.
Additional information on content creation processes/tools can be found in XS live network site here.