Hello,
Sometime I am not able to access find gui tab in DDMI.Could you please let me know what setting are required in from Browser end.
Hi,
After applying 9.32.4 upgrade, scannerdeploymentlog.ibd was growing, until 30GB. I've tried to activate TrashAndPurge deleting the file "dont-purge-until" as HP support proposed when I had this issue before. I check discovery.log
2016-08-03 15:38:32,178 SchedJob:TrashAndPurge[scheduler_Worker-23]: INFO - Starting job: TrashAndPurge
2016-08-03 15:38:32,209 SchedJob:TrashAndPurge[scheduler_Worker-23]: INFO - Warning: time delta of seconds=<33342164> too long, limiting to 1 week
2016-08-03 15:38:32,209 SchedJob:TrashAndPurge[scheduler_Worker-23]: INFO - Setting dont_purge_until to time=<Wed, 10 Aug 2016 15:38:32 -0300>.
2016-08-03 15:38:32,209 SchedJob:TrashAndPurge[scheduler_Worker-23]: INFO - Cannot run due to file=<D:\Peregrine\Enterpsise Discovery\ctl\dont-purge-until>; suspended until time=<Wed, 10 Aug 2016 15:38:32 -0300>
2016-08-03 15:38:32,209 SchedJob:TrashAndPurge[scheduler_Worker-23]: INFO - Finished job: TrashAndPurge
What does "time delta" value mean?
Thanks!
Hi Experts,
Could you please help me to know the root cause for the below mentioned error.
I have installed the DDMI agent 9.32.003 in a particular Windows 2008 server.When I checked the server from DDMI web agent ping is working fine.I have run the scanner as well and after sometime it is showing the completion status is success .I have checked the scan log also through device manager here also the DISCOVERY_SCAN_STATUS is success.but when i checked the scan view tab it is not enabled in DDMI web.
I have logged into the server and check the local$.logfile also nothing error found i have checked in DDMI server also and found that the corresponding server name.xsf file is already created of some size around 524 kb approx.
But why the scan view tab is disabled.
I have faced this issue in past also .Then I have run the scanner manually in the target server itself after the scan file is generated i copy that scan file and paste it in upcoming folder in DDMI server.
After that I found that scan view tab is enabled but when I checked from the DDMI web still the retrieve scan process is running.
Please help me .Immediate reply will be highly appreciated .
One of my customer is asking the upgarde path for DDMi. Curently customer is having v9.3 ..
I see the EOS of Dec 31 2016 for DDMi v9.3x in the following link
https://softwaresupport.hpe.com/obsolescence-migrations
Customer wants to upgrade this product to latest version in their upcoming 5 years contract with HPE.. So customer is asking about the upgrade path.. Can anyone tell me the upcoming/latest version and its EOS dates ?

I also understand from my peers that this product is going to be obsolute. If thats true then is there any other replacement solution which I can propose to customer in contract period ?
Hello,
I want to provide the DDMI Access to other systems, but I don't know the port which need to be opned to access the DDMI Client throught browser.
I have opened the Agent port already throught that machine.
Thank you,
RT
I had added about 100+ IP ranges in DDMI and it was working fine. But, just now every devices which i try to check agent ping failing. The error message is as follows - "Failed to contact the client by all configured workflows."
Can anyone help me to figure out this problem.
I have few questions.
I am using DDMI-Connectit-AM scenario.
1) Few of my devices takes more than 20 hours to get the scan file data. Why?
2) I have added IP range but few IP from that range still says as not discovered when they are already in network and pinging. Why? and what to do to get them?
3) There are so many devices which being discovered but not able to get scan files (Save scan files) eg. Quanta Computer, IP only devices, Wistron InfoComm , Foxconn.
and all above are failed in Agent deployment, but they are in network and pinging.
Please suggest/help me.
Regards,
RT
Hello,
the URL for the DDMI DK Updates seems to be broken / removed. https://hpln.hp.com/group/discovery-knowledge-packs-ddmi does not work anymore. Where can the DK updates for DDMI be found now?
On a Ubuntu Server there is a mismatch between the location where the scan file (and scanner log file) is stored (the agent is installed under /opt/hped and thus the scan file is under /opt/hped/.discagnt). However, DDMI Server is looking in /tmp/.discagnt for these files - and fails. I guess there is something missing in the startup skript for the agent...but I have no idea what...Any suggestions?
Hi,
I'm new to the DDMI,
can anyone tell me the workflow of DDMI that, how it works step-by-step? from Discovering device till putting data in AM.
And my organization has DDMI-AM integration.
Thank you for your help.
Reagrds,
Rahul
Hi All
Please help me answser this question
We are implementing UD 10.2 for a customer. They have Oracle DB (Real Application Cluster) installed on Solaris 10 .(SPARC hardware). We need to do an inventory scan to discover the oracle database( for software asset management in HP AM). Solaris is using role based access what is the role required for this discovery. Customer don't have sudo/pfexec installed on these servers and IT security is not allowing this. Customer preferred to give native Solaris role based access for this.
Thank you for your support
Hi Experts, I need some help with Scheduled Maintenance module.
When I create a scheduled task which generate an Incident, by default the task form have some fields that are going to autocomplete in the incident created, I need to know how I can add new fields in the scheduled task form and then autocompleted in the incident as it is doing with the fields that came by default when the task execute.
I already have created the fields in the form design and in the dbdict but I can't link both tables: Scheduled Maintenance and Incident. I read all the help that give me HP Service Manager but I still haven´t found a solution, only says I can link the information with RAD expressions but I need to do it with an interface because it´s for a final user
I attached two pictures where you can see the problem.
Thank u!
Hi, what is the target port at the DDMI server the agent connects to when initiating an "agent call home" action?
Elevate your ITSM with HPE Propel for the Digital Era Vivit Roundtable at Discover 2015 London on December 3. Learn how HPE Propel provides consumer-grade self-service experience, easy integrations and quick onboarding of multiple service providers. Register today!
http://www.vivit-worldwide.org/events/event_details.asp?id=703384&group=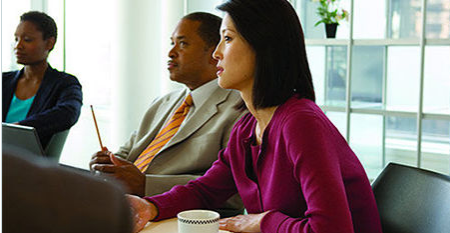 Hi experts,
I am running a Javascript which update some fields in a CI, but when I search the CI to see the changes that I made I realise that is not doing the audit log from changes..
Anyone knows how to active the audit process in the javascript? Or some solution to my problem?
Thank u!
In Mac OSX 10.10 , it seems like "SystemStarter" is no longer a valid function.

Do the DDMI agents account for this? Is HP aware of this? What's the preferred way with this OS?

Thanks!
Jeff
The last e-mail I saw had these dates...
Just to clarify -- does anyone know when the "Discovery Knowledge" library updates will stop coming? Is that 12/31/2015 ? Or is that the 12/31/2017 date?
Date
Program Activity
Dec 31, 2015
End of Committed Support for HP Discovery and Dependency Mapping Inventory 9.3x
Dec 31, 2017
End of Extended Support for HP Discovery and Dependency Mapping Inventory 9.3x
Dec 31, 2021
End of Self-Help Support with Rights to New Versions for HP Discovery and Dependency Mapping Inventory 9.3x
Thanks,
Jeff
Hello DDMi experts,
I am seeing below messages/issues in our environment and would like to know your thoughts on the same.
1. Collector server says - 1M IP address will be scanned in 1 day 6 hrs. Is this normal or should this time be less? If less, what could be the possible issues?
2. We see a warning like too many devices scheduled to be scanned in collector server screen. Any ideas on what could be done to resolve this?
3. Devices are not being scanned regularly. One of the reasons we found was that devices weren't updated with their current IP (still associated with an old IP) causing scanner file retrieval to fail. So, network model for devices is not getting updated. How can we update network model for bulk devices?
Thank you in advance for all the help.
P.D.
please help me in below issues..
We have AM and Ud integration in our env,where few devices are discovered but with partial child atttibutes, like there are 5 ddesktops which are discovered out of whihc only 3 have HARD disk but others not....
Similary for Laptops, servers etc
Also please tell me does switch, routers have memory and it can be discovered by UD or not
If not wht can be the artifacts to prove it infront of the customer
Hello experts,
When we open DDMi webpage, it displays a blank navigator pane on the left. We were able to access the aggregator & all collector servers through navigator last week.
Any ideas on how to fix this issue?
Thank you!