Im following guide "HP Storage UI Add-in for Microsoft System Center User Guide", I get stuck at page 17.
Im not getting a warning as document states, Im actually getting an error "the assembly microsoft.systemcenter.virtualmachinamanager.UIAddIns.dll referenced by the add-in assembly hp.scvmm.storage.addin could not be found in the add-in package"
My scenario: Windows Server 2012 R2 VM (on top of Windows 2012 R2 Hyper-V) (full updates as of this post) running SCVMM 2012 R2 Rollup 3, Im installing HP Storage SCVMM UI Add-in v.2.0 on the same SCVMM server which also has SCOM console installed.
Note that im running this on a Run As Administrator eleveted prompt logged in as a Domain Admin Account.
I have also restarted the server, tried diff times (I have checkpoints for this)
Any ideas?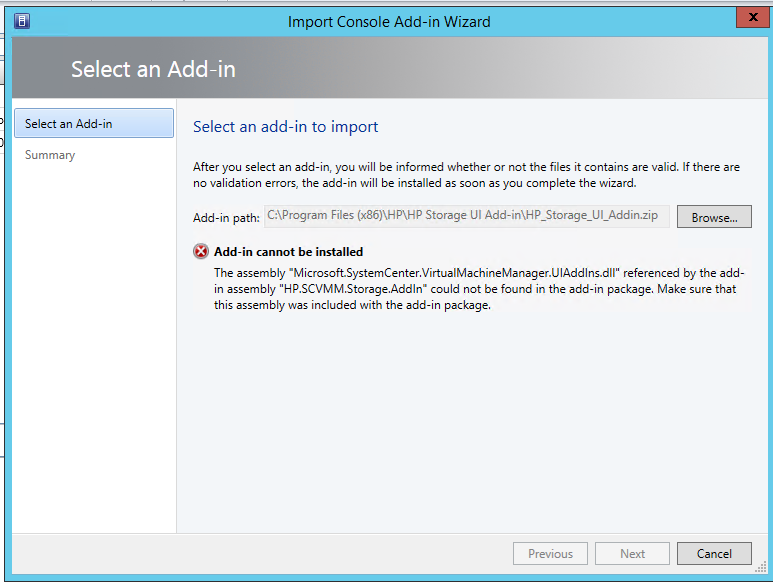 Hi,
We are currently working in a demo with this pack, but I cannot see RDM presented to VMs in virtual compatibility mode from vCOPs 5.8. Is this a normal behaviour?? there is plans to support this?? VMWare Version is 5.1.
Regards,
Pablo