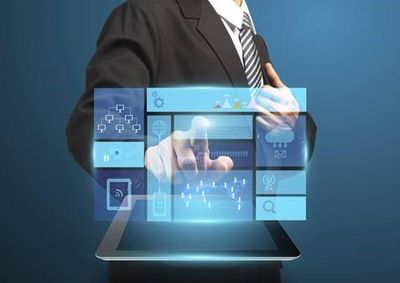 Don't call it a comeback: Hyperconverged is one of the hottest markets our clients are looking into and HPE has been at it for years.
So many choices, so little time - Make the right choice in your data center! Like the elections - look for a plan you can count on!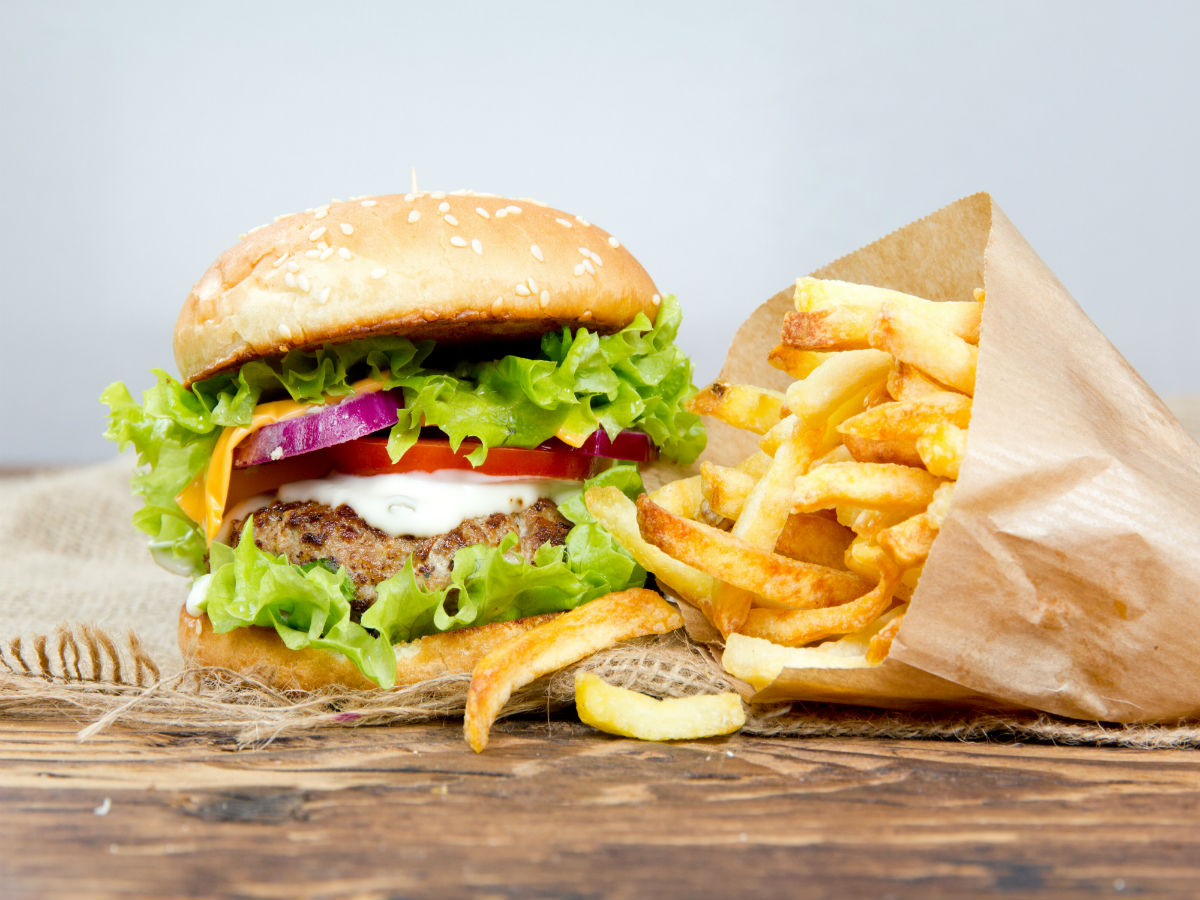 Just like a burger and fries. (What?) Here's why this storage insider is comparing hyper-converged technology to fast food.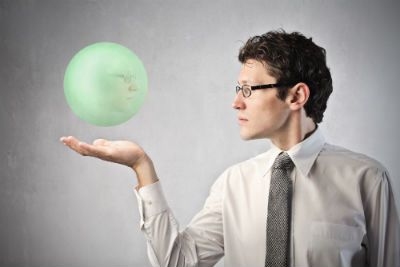 Time for Chris Johnson to check the crystal ball with his predictions for 2016 as to what he sees coming our way in terms of accelerating storage capacity demands, technology trends and vendor battlegrounds.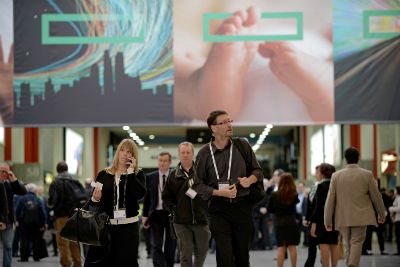 Chris Johnson is back from HPE Discover, where he had a week of non-stop interaction with 13,000 of his favorite people. He reflects on great customer and partner discussions combined with the showcasing of amazing business and technical insights.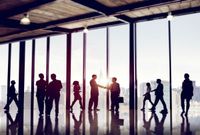 Opportunity is born form chaos. We welcome new blogger and Storage Insider Peter Brennan, Vice President and General Manager Americas, sharing his insights on news that has our industry talking—and partners and clients concerned.
I've been on the road again, meeting with customers in Berlin and London to talk about flash storage and exciting HPE news—including our converged concept that harnesses server, storage and networking capabilities.
EMEA HPE Storage VP Chris Johnson reflects on the launch of the new Hewlett Packard Enterprise—a historic moment!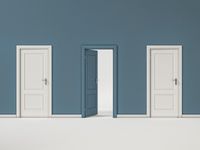 As news of Dell's acquisition of EMC made headline news last week, I have to say I believe we are the gates of a bright new dawn in storage. It is clear that Dell needed greater strength in enterprise storage and EMC needed to get into the server game. Well, at some expense, they have both managed to get to this point with the merging of their companies.
As for me, I'm finding a new spring in my step as a result of all the craziness. It feels rather good at to be at HP right now where we lead in the server marketplace and ship more storage than any vendor on the planet.
Stay current. Think fresh. Infuse energy into everything you do.
These are the attributes that Milan Shetti, Vice President and Chief Technology Officer for HP Storage, relies on to lead the development of the HP 3PAR StoreServ all-flash portfolio. His invaluable contributions are what have helped to make HP the fastest-growing flash vendor in the marketplace today. Milan is a thought leader in the engineering community, a strategic pillar among the HP senior staff, and a reliable innovator to the customers who look to HP to solve their IT problems. He brings a fresh, energetic perspective that helps customers solve today's business challenges. Watch his story here.
Last week I hosted some of our largest customers in Vienna for a Customer Advisory Board meeting. This is one of my favourite events! After four years of running it, I find it is very interesting to reflect back on the conversations and the shifting tides of storage opinion. In fact, upon arrival on the first evening, we left our customers to dine together, without "vendor input"!
The following day I asked the group to report what they had discussed over their wiener schnitzel… As it turned out, the conversation for the next two days pretty much tracked with these exact subjects—and forms a fairly concrete direction of things to come in the storage industry. I want to share some of these discussions because the group has become a barometer for the current trends in the storage business.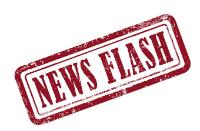 I am certain you are a frequent flash storage technology user without even realizing it, which explains why flash storage is the biggest megatrend in the industry.
We here at HP keep working hard to ensure every company can benefit from the exciting performance improvements flash storage brings to all IT operations. For example, there's the combination of the unique HP 3PAR StoreServ hardware and software architecture. Not to mention the continuous evolution of new flash storage media (SSDs and also the future technologies HP is working on) results in those decreasing costs for usable capacity your company's IT department is asking for.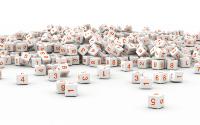 I'd like to take the opportunity to share some short comments about a couple of recent competitor results statements, as well as the recent earnings report from my own company. I think it is important to track the vendor landscape very carefully as a key indicator of how the market is playing out during these disruptive times in the storage business.
I make no apologies for dedicating some airtime to this subject. In a disrupted market where traditional revenues are declining and the flash segment is in hyper-growth, it is important to separate the marketing noise from the reality. Our customers are on the verge of big decisions about their storage infrastructure and communicating the reality is critical as they develop the data center for the next era.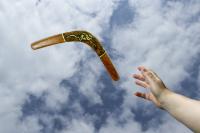 While I was on vacation last week, I watched Schwarzenegger return to the screen to shoot down machines newer and more advanced than his Terminator. Some things come back cooler than they used to be—like vinyl records, GIFs. . . and Direct Attach Storage (DAS). Like a boomerang, it's coming back—in the context of software-defined storage and hyper-converged.
By Manish Goel, Senior Vice President and General Manager, HP Storage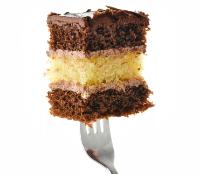 You know HP 3PAR flash time is here when the premier IT research company, Gartner, Inc., named us the fastest-growing flash array vendor in 2014 and featured us as a leader in its 2015 Magic Quadrant for Solid-State Arrays. HP was the only vendor in the MQ that improved its relative position. Thank you Gartner for recognizing us. It's been a great ride so far. Want to come along? And see how you can have your flash storage cake and eat it too!
Well it's time for a little hard-earned downtime for your favorite (?) storage blogger! The last couple of quarters in this business have seen the transformation of the storage industry move at full pace. Now I plan some restorative moments in the sun, chilling by the sea in Portugal for the next couple of weeks. Bring it on! But before I go, I thought it would be a good time to recap some of the things we've been discussing in the last weeks and months—with an eye to consolidating how the storage industry is moving ahead
By Craig Nunes, VP Marketing, HP Storage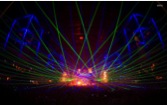 Over the years, some rare breakthrough innovations—like magnifying glasses and lasers—have captured the imaginations of those who use them. These inventions emotionally charge their users, creating a "let's-see-what-I-can-do-with-this" kind of excitement that goes well beyond the initial application. This brings me to solid-state, or flash, storage. I believe flash storage is the next imagination-capturing invention. In fact, I don't recall any other innovation in infrastructure technology that gets IT pros to smile with satisfaction upon deployment—and then actually go seek out additional ways to tap its power. Here's how.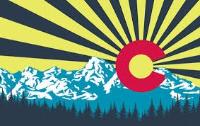 How my Colorado trip reignited my excitement around flash, software-defined and data protection
I have just returned from Colorado where we spent a couple of days in our Fort Collins engineering site reviewing the storage industry and our key future focus areas. This was my first trip to this part of the U.S. and I was impressed with the lush-green environs and pleasant early summer climate. I look forward to returning for the winter ski scene at some point. But today my focus is on storage engineering and innovation powering the future of storage
This week I'm attending a meeting with some of our most valued Distribution Partners in EMEA and thought this might be a good reason to reflect on storage for small-to-midsize businesses. I'm focusing today software-defined storage. Cost pressures, limited staff and a generally more integrated IT approach (what else can you do with only one or two IT guys only) makes software-defined storage a very attractive to small business...or to large enterprises with smaller remote sites. Here's why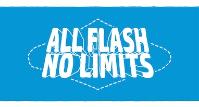 When it comes to flash technology, I am now seeing is a certain maturity of thinking emerging in the market. Flash storage will be the base technology for the data centre of the future. Most customers I have recently met have a broad acceptance of this concept and indeed are actively exploring their flash strategy. What is also clear is that flash deployments will continue to be predominantly in the form of an intelligent array, providing the highest levels of service.
To help you adopt the best flash strategy for your data centre (and business, you should consider three criteria: performance, cost and operability. Today, I will talk more about those and also cover some of the flash storage news announced last week at HP Discover in Las Vegas—which is all about driving down TCO and consolidating the legacy.