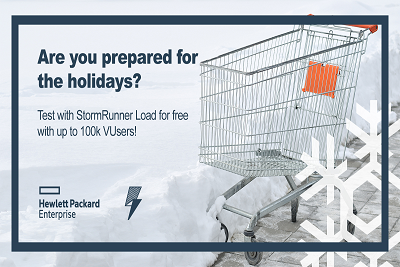 The performance testing world is filled with vital information about why the need for great web and app performance is so important. Keep reading to learn how to avoid becoming a poor performance statistic.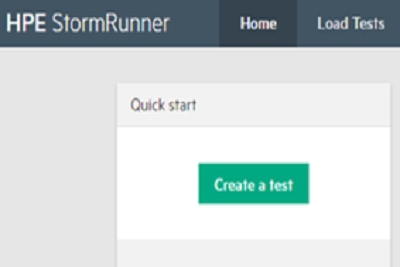 How do you keep your projects separate within the same tool? You want to make sure they don't bump heads and hog resources. Keep reading to learn how to improve your website load testing with project management.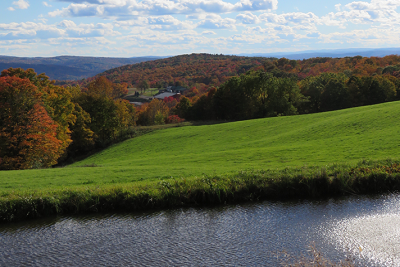 The air is getting crisp and the leaves are showing their brilliant colors. The changing of the seasons reminds me of the improvements we have made to the design of HPE Service Virtualization. Keep reading to learn what they are.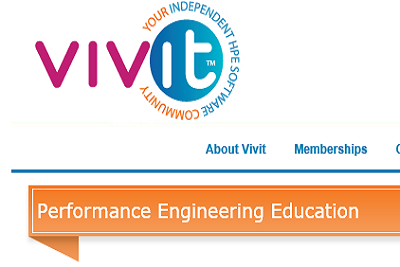 The October 11 edition of the Vivit Performance Engineering Special Interest Group promises to be an exciting session. The discussion will focus on Performance Engineering Education. Keep reading to learn more about the discussion.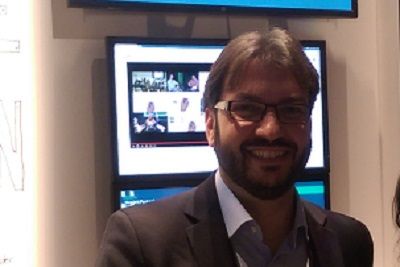 To help you better understand our HPE Software, we are going to introduce you to the team behind this blog. Today I introduce you to Gaspare Marino, the product marketing manager for LoadRunner and Performance Center. Keep reading to learn more about him and why he is passionate about load testing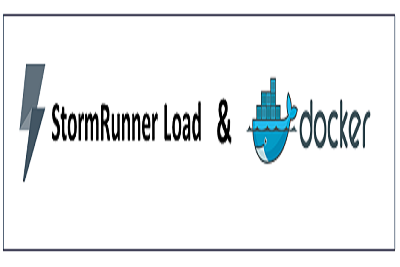 The new HPE StormRunner Load version 2.1 has just been released. Keep reading to find out more about the new capabilities that are available with this new release.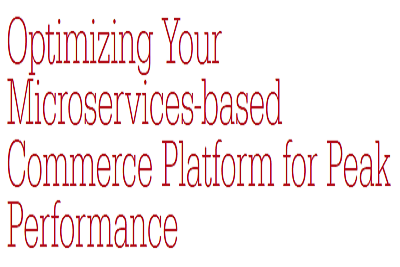 In commerce, every millisecond of additional response time costs money due to lost sales. Users will walk away from transactions if they take too long to process. Keep reading to learn how to improve your microservices-based platform.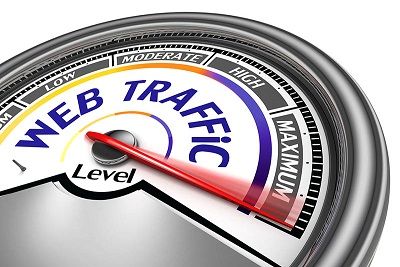 Your busiest and most profitable season is expected in the next few weeks. You expect heavier than usual traffic, and you have performed many adjustments to ensure your site is mobile optimized—what else do you need to accomplish? Keep reading to find out.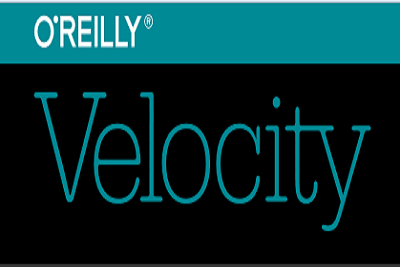 O'Reilly's Velocity conference is next week in New York, and it is one of the top events of the year to discuss the latest in DevOps, web performance and WebOps.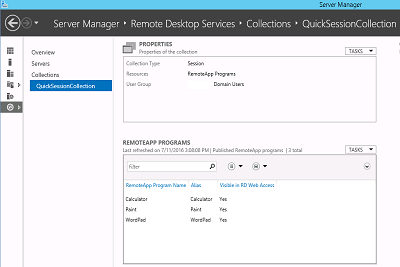 Are you looking to configure TruClient running Vusers on Load Generator using terminal services to increase number of Vusers? Keep reading to learn how to accomplish this.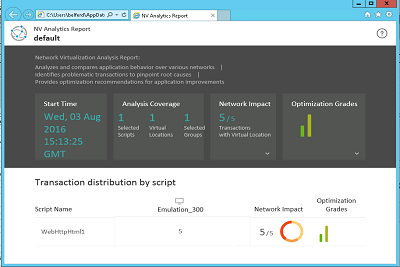 Network Virtualization Insights analyzes application performance under various load and network conditions—according to the scripts in a scenario. This is now available in LoadRunner 12.53 patch 2. Continue reading to find out more on this report.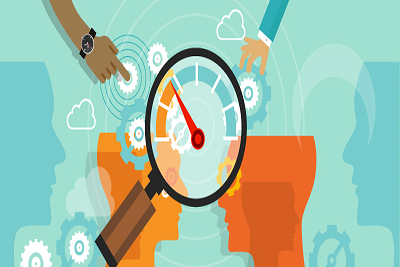 If you have missed the recent online webinars for Performance Center, LoadRunner, StormRunner Load and TruClient--don't panic. You can now easily find them!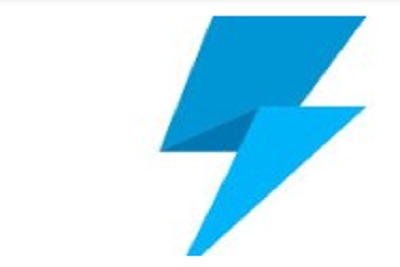 Hewlett Packard Enterprise StormRunner Load website load testing software is now available in Amazon Web Services Marketplace (AWS Marketplace). Keep reading to learn how to utilize its capabilities for yourself.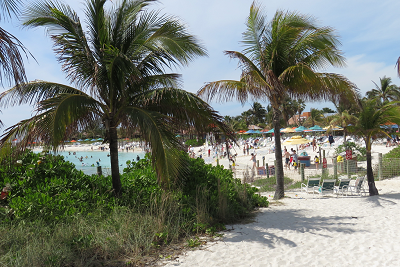 The worst time for your website to go down is during a high demand period. Summer is one of the busiest travel seasons, and when a website is unavailable the impact is incredibly detrimental. Keep reading to find out how to improve your website performance.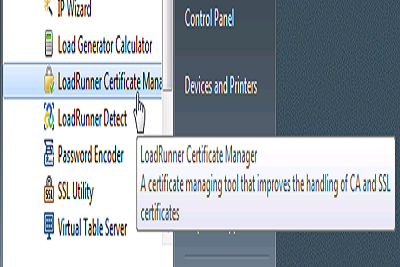 Beginning with LoadRunner 12.53 load testing software, we added a new certificate manager tool that makes the procedure of adding certificates to hosts much simpler. Keep reading to learn how to use it.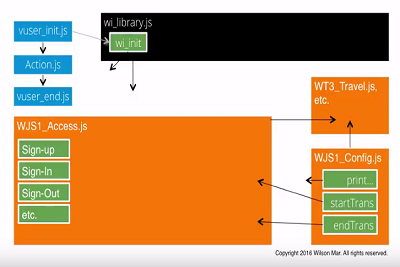 Are you looking to code JavaScript within HPE LoadRunner. Keep reading to get a tutorial to easily walk you through the process.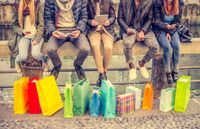 Last year, 103 million Americans shopped online over the Thanksgiving/Black Friday weekend. They spent $4.45 billion online over the two days, and a third of those purchases were made on mobile phones. Are you ready for that kind of load and impact?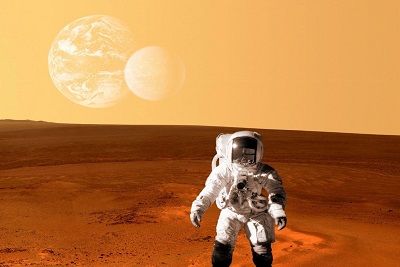 Space, the final frontier! The same can be said about load testing and performance engineering… they allow for us to achieve our dreams and goals. Keep reading to find out how your ideas can reach their potential.

If you are a load test engineer for Web applications, you are probably curious about what new features and improvements have been implemented for the Web – HTTP/HTML protocol In LoadRunner 12.53.
Continue reading for a five-minute overview of the highlights.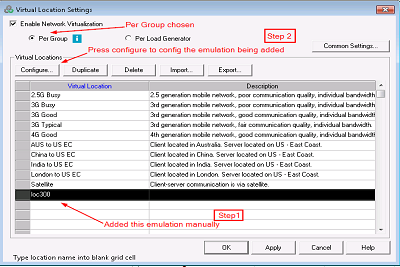 In this article we will demonstrate how to activate Hewlett Packard Enterprise Network Virtualization (NV) emulation on a TruClient script. The TruClient script was recorded in IE and activated on LoadRunner 12.53 load testing software.